Ten-day isolation puts greater strain on public services, says Swinney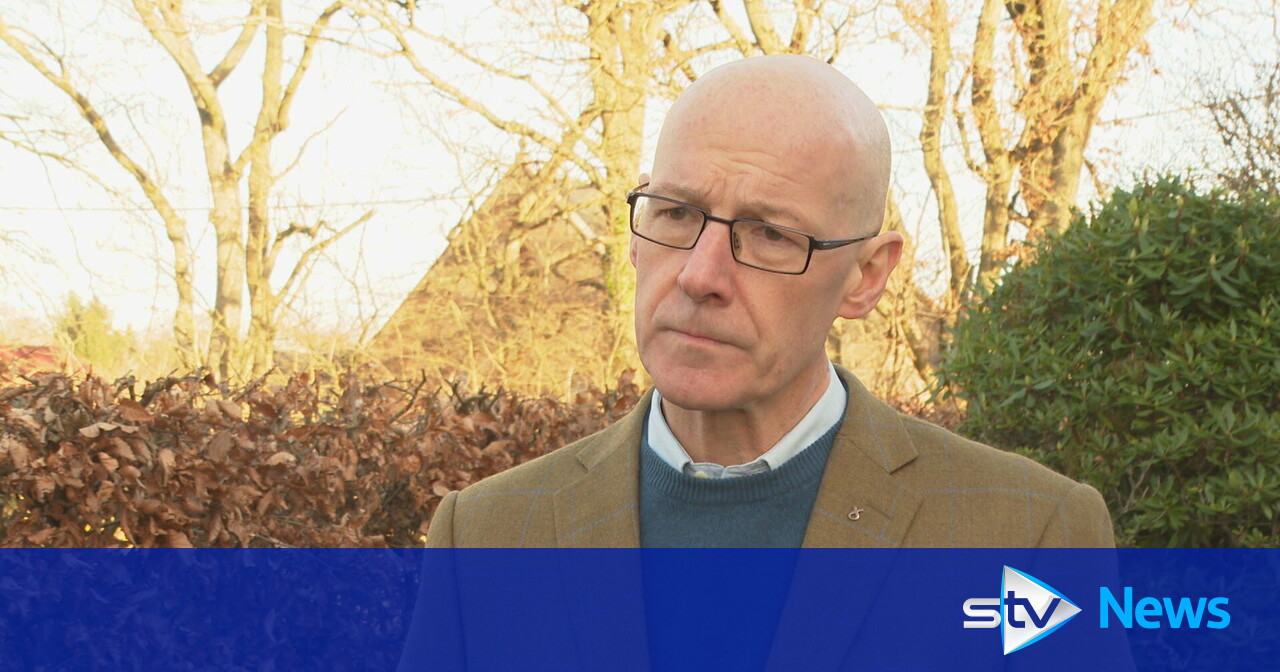 John Swinney has acknowledged that the ten-day isolation period is putting 'greater pressure' on public services, amid calls for it to be shortened.
The Deputy First Minister said that while these constraints could be reduced, the Scottish Government would make such a decision if it was satisfied it was the right approach.
However, Swinney warned that business interests will not be served if people are allowed to return to work when they are not coronavirus-free.
It comes as ScotRail announced a reduced timetable for January due to high numbers of its staff absent due to positive virus tests and isolation requirements.
In England, people can end their self-isolation after seven days if they test negative for the virus on the sixth and seventh day of their isolation.
There are calls for the self-isolation requirement to be further reduced in England to a five-day period.
Swinney insisted the Scottish Government must act in the interest of public health "at all times".
"Clearly the ten-day isolation period is putting greater short-term pressure on individual utilities and private businesses," he told STV News.
"But we have to think about the long term implications of all of this because if we are getting people back into the workforce and they are not Covid free then we are not serving anyone's business interests, we are not serving any public service because it just allows the recirculation of the virus.
"If we can reduce these constraints, based on evidence, then the government will make these decisions if we have confidence in these approaches.
"But we must act at all times in the interest of public health and in the interest of our citizens and that is exactly what the government is doing."
Scottish Conservative leader Douglas Ross has accused First Minister Nicola Sturgeon of 'hastening and delaying' a decision on whether to cut the self-isolation time to seven days.
And he urged the SNP leader to confirm a reduction in the time required in her Covid-19 update to Holyrood on Wednesday.
"Scotland has the strictest self-isolation rules in the UK," Ross said.
"We understand the need for caution, but Nicola Sturgeon's dithering and delays continue to have a major impact on frontline services and the wider economy, due to the large number of people facing s 'isolate.
"It must finally confirm in its latest update that the isolation period will be reduced to seven days, for those who have tested negative twice.
"His indecisiveness, coupled with new restrictions, has hurt many businesses at what should have been their busiest time of the year.
"We have been calling for these changes to the self-isolation rules to be done safely for weeks and since then we have seen more evidence that the Omicron variant is proving to be less severe in terms of the impact it has on those who catch the virus.
Ross said the Prime Minister's approach is "unsustainable".
He continued: "Nicola Sturgeon must heed the warnings from many crucial sectors and finally implement a reduction in the length of time people have to self-isolate.
"We have seen Wales and Northern Ireland do it now, so people have rightly asked why has the Prime Minister kept waiting to do the same in Scotland?
"His current approach is not sustainable, and tomorrow's update must finally make the necessary changes to protect essential services."
Scottish Labor spokeswoman for Covid health and recovery, Jackie Baillie, also called for clarification on whether there would be a change to the period of self-isolation in Sturgeon's statement to MSPs.
"Cases have increased dramatically over the past week, but fortunately so far the rate of new hospitalizations and people with Omicron in intensive care remains low," Baillie said.
"But despite this positive news, the picture of our public services and businesses remains grim.
"The number of absences from NHS and social care staff is very high and this is having a greater impact on services.
"The SNP should use this update to confirm whether it will change self-isolation requirements in line with the latest evidence, to prevent staff absences from piling up even more pressure on businesses and services this winter.