Government agency denies suggesting cutting seafood exports to ease pressure on ferry capacity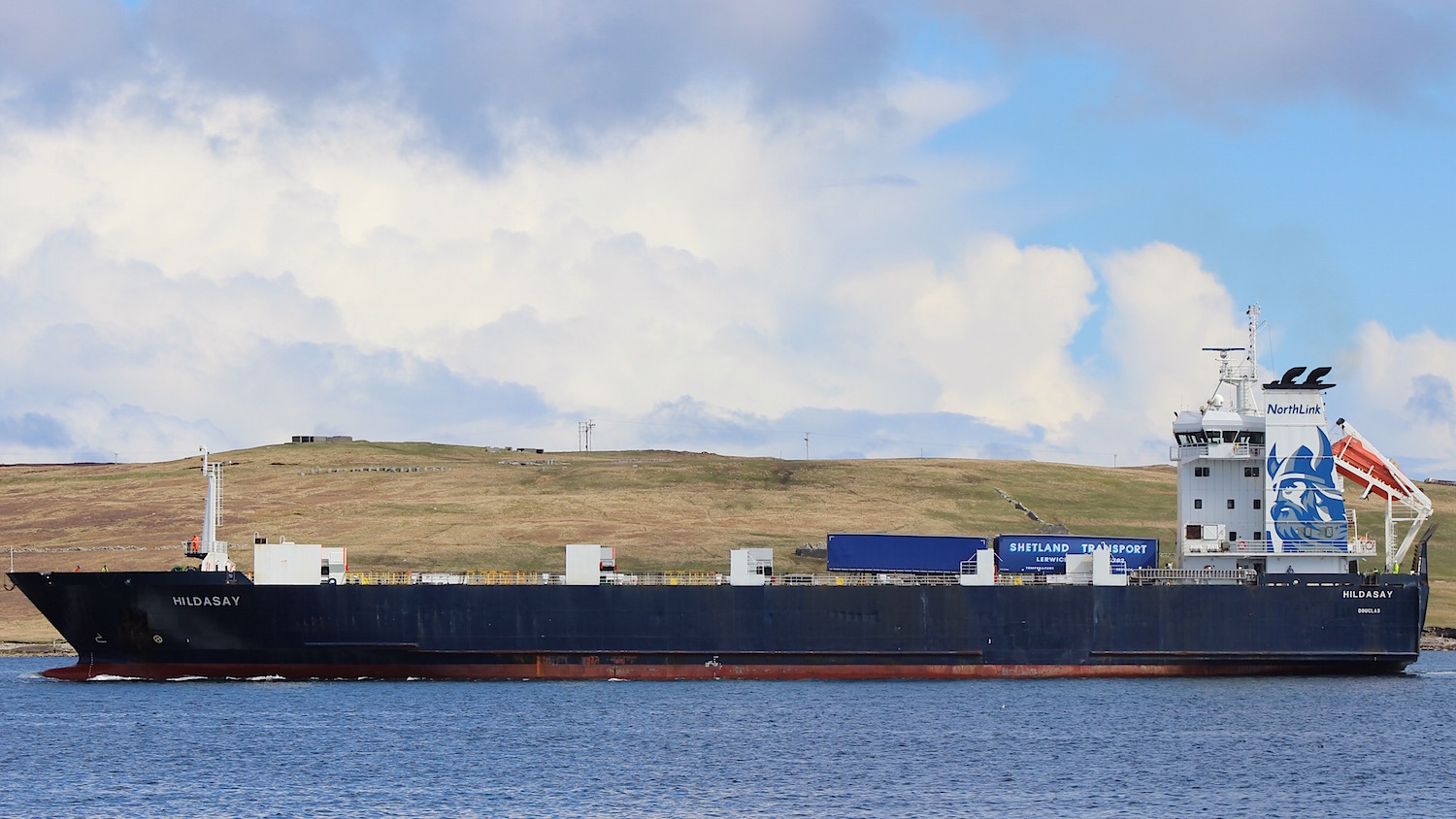 TRANSPORT Scotland has denied claims that one of its officials suggested that Shetland cut seafood exports to ease pressure on the NorthLink freight service.
It comes after the seafood industry and transporters met with the Scottish government agency on Tuesday to reiterate their demand for an urgent solution to cargo capacity restrictions to and from Shetland.
While Transport Scotland refuted that an agency official had suggested cutting exports, Seafood Shetland chief executive Ruth Henderson said those present at the in-person meeting heard the comment.
The Stewart Building Group, which represents the sectors, has long called for additional capacity on the service and has offered possible new solutions.
Peak capacity constraints have already seen seafood exports left docked at Lerwick.
In a statement released on Thursday, the group said that at Tuesday's meeting, Transport Scotland officials "had the solution that the fishing and aquaculture sectors consider reducing landings and production to ease the pressure on freight service.
However, a Transport Scotland spokesperson said it was 'completely false and dishonest' to suggest this.
"Ministers are very clear on the importance of supporting commercial freight traffic for the economic well-being of key rural industries and our island communities," they added.
"Transport Scotland officials have acknowledged that an earlier initiative to address freight capacity issues was not seen as beneficial by the industry.
"Officials have made it clear that we remain open to working with local vendors to consider other initiatives, provided they are practical and offer good value for money."
Henderson said that with peak cattle season approaching, with no cargo at Lerwick on a Monday or Tuesday, the industries are "desperate" to find a solution.
She added: 'In the absence of an additional cargo vessel for the Shetland/Aberdeen route purchased immediately, we have suggested that freighters sail daily with current call days (when freighters remain in port ) used to provide services on the Shetland/Aberdeen through route; sailing passenger ferries alternate twice a week, beginning, say, on a Tuesday; and the diversion of some livestock-related cargo to the Pentland Firth.
Henderson also claimed that the group's representations, data provided by Serco NorthLink Ferries and its own freight capacity report have "all been summarily dismissed" by Transport Scotland and the Scottish Government.
"To say it's disappointing is an understatement: it's inexplicable," she said.
Salmon Scotland chief executive Tavish Scott added: 'We pay millions of pounds every year for freight service and are simply not achieving what we need to support and grow the sector and the economy.
"Despite our best efforts, there is no evidence that action is being taken to address the very real problems that our inadequate freight service is bringing to the economy of the islands and Scotland as a whole."
He said he hoped the proposed solutions tabled at Tuesday's meeting would meet with a "quick and positive response."
Simon Collins, chief executive of the Shetland Fishermen's Association, said: 'Once again we ask the agency and the Scottish Government to do better, to listen to constructive proposals and to work with us. Industries based in Shetland work very hard and very successfully for Shetland and for Scotland.
Meanwhile, Transport Scotland also highlighted the planned development of two new freight vessels to replace the current Hellier and hildasay – although they will not be in service until 2026.
"We continue to explore potential near-term actions that may alleviate some pressures on freight service," the spokesperson added.
"CMAL [Caledonian Maritime Assets Ltd] also continues to search for suitable second-hand tonnage which could be added to the Northern Isles fleet.
Become a supporter of Shetland News
Shetland News asks its many readers to consider starting to pay for their dose of the latest local news delivered directly to their PC, tablet or mobile phone.
Journalism has a price and because that price is not being paid in today's rapidly changing world of media, most publishers – national and local – are struggling financially despite very healthy audience figures.
Most online publishers have started charging for access to their websites, others have gone a different route. Shetland News currently has more than 540 supporters all of which make small voluntary financial contributions. All funds are used to cover our costs and to further improve the service.
Your contribution will ensure Shetland News box: –
Bring you the headlines as they happen;
Stay editorially independent;
Giving a voice to the community;
Increase site traffic further;
Research and post more in-depth news, including more Shetland Lives features.
If you enjoy what we do and value unbiased local journalism, then become a supporter of Shetland News by making either a one-time payment or a monthly subscription.
Support us from just £3 a month – signing up only takes a minute. Thanks.
Already support? Login to hide this message.