Government Agency Closures | News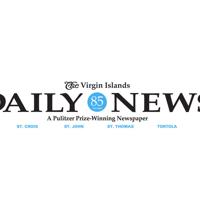 Government VI agencies have adjusted their in-person operations in light of the recent surge in COVID-19 cases and to prevent the spread of the virus.
The offices of the VI Agriculture Department will be open from 8 a.m. to 1 p.m. until January 10. Customers and farmers are encouraged to limit office visits unless purchasing seedlings, animal feed or other farm supplies.
The required documents are available on the Agriculture website at doa.vi.gov or can be emailed upon request. For more information, email [email protected]
For inquiries outside of these hours, call 340-778-0997 in St. Croix, 340-774-5182 in St. Thomas or 340-776-6274 in St. John.
The VI Energy Office is closed until January 10.
Residents can apply for the Energy Efficiency and Renewable Energy Financial Incentive Program by email or mail. Applications are also available online at https://web.mygov.us.
Applications can be mailed to: No. 2 Estate Carlton, Suite 3, Frederiksted VI 00840 or 8000 Nisky Center, 2nd Floor, Suite 208, St. Thomas, VI 00802.
The Environmental Health office is closed to the public and all staff will stay home until January 10. Inquiries may be directed to Director Wanson Harris Jr. at 340-643-8984 or [email protected] Hadiyah Charles at 340-227-8370 or [email protected]
Vital Statistics and Records will have regular office hours on Monday, Wednesday and Friday between 8:30 a.m. and noon with virtual services available from 1 p.m. to 5 p.m. on these days as employees work from home .
The processing of documents will take place on Tuesday and Thursday, the office being closed to the public.
Clients of the community health clinic are being telephoned to reschedule their appointments in Sainte-Croix. In St. Thomas, only emergency patients will be seen in the prenatal and wound care clinics. All other patients are postponed.
Human Services Department
Current SNAP, ECAP and Cash Assistance beneficiaries and applicants will have access to the lobby areas in both districts from 8 a.m. to 2 p.m.
Benefits for SNAP and Cash Assistance recipients will be released on Saturday.
Drop boxes are available outside the main offices in both districts.
Herbert Grigg and Queen Louise Seniors Residences are closed to all visitors.
All jury-related proceedings, including jury selection, are suspended until January 9.
All procedures will be remote where possible or postponed.
Judiciary employees will continue working from home protocols, where appropriate, to limit the number of people physically present at judiciary facilities.
Office of Management and Budget
The Office of Management and Budget is limiting the number of in-person visits and meetings to its main office, located near Emancipation Garden in St. Thomas.
Until January 10, most office employees will work remotely.
To ensure that inquiries or issues are dealt with quickly during this time, electronic communication should be used.
The office of the Public Finance Authority is closed and will resume its activities in person on January 10.
To contact the authority, call 340-714-1635 on St. Thomas or 340-778-8135 on St. Croix or email a request.
Staff will work remotely and all inquiries will be addressed as soon as possible.
All business with the finance department should be conducted electronically whenever possible.
Customer drop boxes are available at both offices; on Saint-Thomas at the security post located at the main entrance and on Sainte-Croix at the west window located before the main entrance.
In-person service hours have been adjusted to 8 a.m. to 2 p.m., Monday through Friday, and guests of the cemetery office are limited to two guests per visit.
Residents are required to make appointments for services by phone or email at 340-773-1290 on St. Croix, 340-776-4844 on St. Thomas/St. John or contact [email protected]
Cemetery services, permit applications and complaint forms are available online at dpw.vi.gov.