Equal access to public services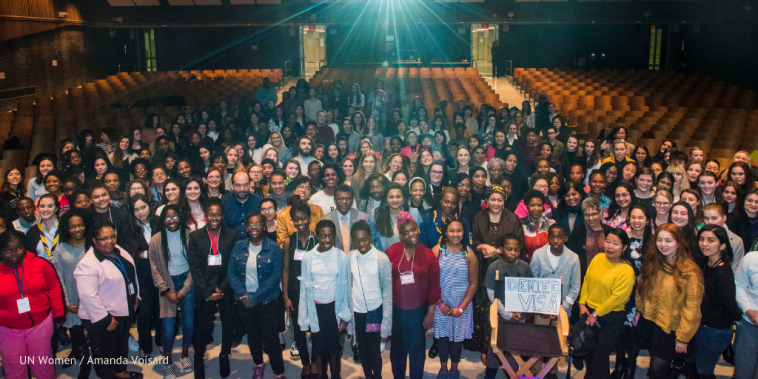 Guaranteeing equal access to public services and ensuring that these services meet the specific health needs of women is fundamental to reducing poverty, inequalities and advancing the rights of women and girls.
Unfortunately, millions of women and girls around the world still lack the basic services they need to "survive, thrive and transform", as outlined in the Global Strategy for Women's, Children's and Children's Health. child and adolescent.
FIGO members are on the frontlines of women's health in 132 countries: here we review some of the barriers to accessing public services that they regularly identify and that we must tackle to ensure that all women achieve the highest standards of health and wellness.
Barriers to access: rural populations
Women in rural areas have poorer health outcomes than their urban counterparts. The American College of Obstetricians and Gynecologists (ACOG) observes that women in non-metropolitan areas of the United States are less likely to receive reproductive health services and have a higher rate of pregnancy-related death than city dwellers.
In South Africa, a study of barriers to obstetric care in a tertiary hospital found that 66% of women classified as 'near misses' experienced some form of delay in reaching the appropriate level of care.
As SASOG Honorary Secretary Dr. Priya Soma-Pillay explains,
"Most public health resources are used in urban areas, but a large percentage of women are based in rural areas. Barriers to access include vast distances, lack of public transport and high travel costs. »
Barriers to access: poverty
Poverty leads to unequal access to education, limited job opportunities and lower wages, all of which become barriers to accessing quality health care.
In many cases, women simply cannot afford the health care they need.
99 percent of all maternal deaths occur in low-resource settings, and below the global picture lies an even more complex imbalance at the country level. According to the World Health Organization, the use of prenatal care and professional childbirth reaches 80% of the population in the richest level of almost all countries, and a significantly lower number of poor women.
Poverty further compromises the quality of health care available to a woman once she arrives at an institution. In low-resource settings, issues of hospital overcrowding, shortages of health care personnel, and risk of sexual assault can delay care.
As a member of the Quality of Care Network, FIGO works in broad partnership to ensure that every pregnant woman, newborn and child receives good quality care with equity and dignity.
Barriers to Access: Cultural Divisions
Contraception, gender-based violence, gynecological cancers: women face health challenges directly related to their sexual and reproductive health that men do not experience, and disproportionate health inequalities.
However, in many countries, sexual and reproductive health services focus on married women. Unmarried women and girls may not receive or seek the care they need for fear of stigma related to community status and the involvement of family members in decision-making about Health care.
To achieve the goals set out in the 2030 Agenda for Sustainable Development, all women and girls must have access to comprehensive maternal, newborn, sexual and reproductive health services. This must include family planning, essential medicines, skilled health care providers and rights-based maternity care.
A study on access to primary care and public health published in The Lancet found that interventions to address health inequalities must consider patients' own patterns of engagement.
A good example is FIGO's PPIUD project, which works through our national OBGYN member societies in six countries to institutionalize the provision of postpartum IUD services into routine maternity care.
Barriers to access: lack of skilled attendants during childbirth
Although the health and social sector is expected to generate some 40 million new jobs in the health sector by 2030, this is far from enough.
WHO predicts a shortfall of up to 18 million health workers by then, and lack of skilled attendance for women during childbirth is a major factor in maternal mortality and morbidity outcomes .
Says Gillian Slinger, Senior Project Manager for FIGO's Fistula Surgery Training Initiative,
"The global shortage of healthcare providers is not an abstract risk – it is immediate and life-threatening. Due to a shortage of skilled and trained fistula surgeons, only one in 50 women has access to fistula treatment. We see these staggering inequalities in access and quality of care in many critical areas from women's health, from sexual health and reproductive rights to cervical cancer screening and treatment.
This burden of under-coverage is concentrated in rural areas and particularly among the poor: three times the current number of professionals is needed to achieve universal attendance at professional deliveries and break the vicious circle of unequal access to Health care.
Addressing inequalities in the future
Women and men have different health care needs, but an equal right to a healthy life.
Long-term strategies can bring large-scale progress, for example in China when the government committed to ensuring access to childbirth care in health facilities through an action plan program for women which included an ambitious reform of the vocational training system to expand enrolment. of health professionals and to combat shortages.
As the global voice for women's health, FIGO advocates for the availability, accessibility and affordability of health services that meet the specific needs of women to ensure a life of health and well-being.